Seventh single/chapter from iamamiwhoami's audiovisual album BLUE.
Music video observations
Edit
The music video begins with a typed message, "To whom it may concern." seen on a typewriter. Various landscapes are panned across, from an anchor, to a torn white flag, to an empty lighthouse on an island. The entrance room to the lighthouse is covered with lyric sheets, a typewriter, and a white fur coat hanging on a chair. Jonna Lee, dressed in a white plastic-paper dress is seen leaving the lighthouse. The scene cuts to her standing on the lighthouse balcony. Another version of her wearing the previously mentioned white fur coat and without white eyelashes is seen inside a room at the top of the lighthouse. She types "iamamiwhoami?" on the typewriter. The version of Lee wearing the plastic-paper dress looks out into the horizon with a spyglass and sees a box being burned, two black figures floating in the water and also a pile of empty glass bottles. The video ends with her standing at the edge of a cliff, observing a storm's approach.
"It's a thin thin line and I walk both sides of it", with a flashback to Lee hiding from the black figures in hunting for pearls.
"See the other side appear so tempting, worth dying for it" with a flashback to Lee holding an icy jewel in her hand in vista.
"No discovery of mine will be safe in these seas" with a flashback to Lee underwater in hunting for pearls.
chasing kites — 5:12
It's a thin thin line and I've walked both sides of it
Seen the other side appear so tempting worth dying for it
And your limbs aching out of want
Absorbing your every thought
Worth risking it all for working its wonders now for you

Over the ocean outcast with nowhere to go (nowhere to go, nowhere to go)
A brighter forecast, new winds will blow (we let go, let it go)
The storm that's drawing near, will calm and the air is clear
Waste my youth chasing kites I know will blow out of my hands

Push our heads in the sand, there is nothing here to seek
No discovery of mine will be safe in these seas
You feel that bitter taste on your tongue
Swallow your every wrong
Let your sins fill your lungs
Ending all worries now for you

Over the ocean outcast with nowhere to go (nowhere to go, nowhere to go)
A brighter forecast, new winds will blow (we let go, let it go)
The storm that's drawing near, will calm and the air is clear
Waste my youth chasing kites I know will blow out of my hands

Overlooking our past letting it go
A brighter forecast, new winds will blow
The storm that's drawing near, will calm when the air is cleared
Waste my youth chasing kites I know will blow
Release history
Edit
| Date | Release |
| --- | --- |
| 2014-10-01 | chasing kites single |
| 2014-10-01 | chasing kites video |
Additional images
Edit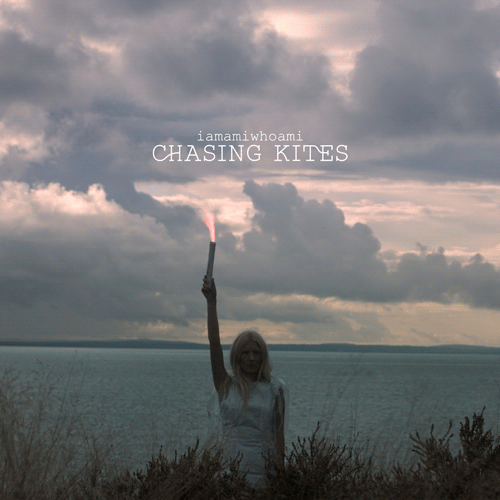 External links
Edit